Bradenton's TRUSTED
Roofing Contractor
Where quality and pricing comes together. No job too big or small.

Roofs For Life Inc – Premier Local Roofing Specialist
Providing roofing services in Bradenton

Over 30 years of Roofing Experience
Family Owned & Operated Company
Affordable Financing Options Available
Roofs for Life, Inc. is a family owned and operated roofing company in Bradenton, FL with over 30 years of roofing experience. It's no wonder home and business owners come to us first for all of their residential and commercial roofing questions and needs. 
Our business focus is satisfaction where quality and price come together.  We measure our success not in profitability, but in accumulating the largest number of satisfied clients and referrals. To accomplish this goal we must conduct our business based upon our goodwill and referrals generated by satisfied clients.
We work with our clients to provide long term, infallible roofing solutions. Our commitment to quality control and client service means that you will get more than a warranty for a leak free roof. We will deliver exactly what was specified, at the price you were quoted, in a timely manner without any inconveniences – guaranteed!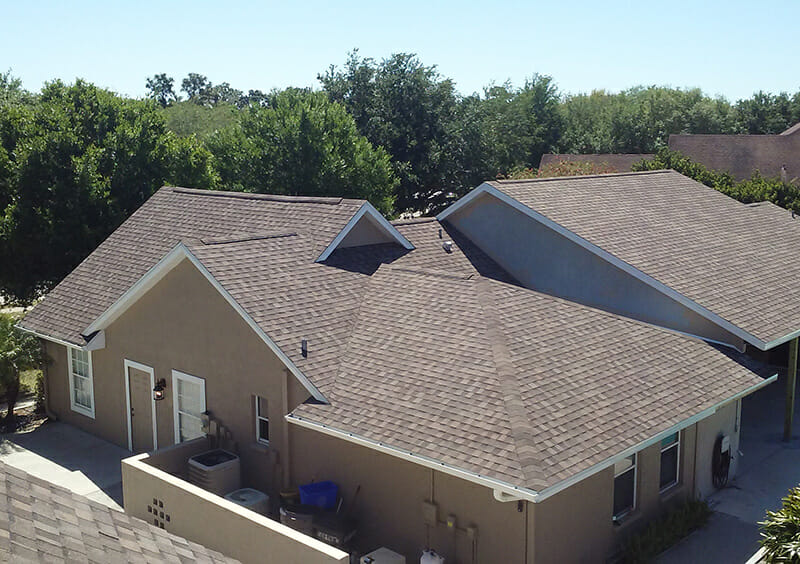 Schedule Your Free Roof Inspection
Why Customers Choose Roofs for Life Inc For Their Roofing Needs
ONE OF TOP LOCALLY OWNED & OPERATED ROOFING COMPANIES IN BRADENTON, FL
Home roofing in Florida is unlike many parts of the country since there are so many different types of roofs that are offered: asphalt shingle roofs, tile roofs, metal roofs, and flat roofs. Because of our experience doing so many residential and commercial roofing projects over the years in the Bradenton / Sarasota area, Roofs for Life, Inc has an advantage over many other roofing companies not local to the area.
We understand that any roofing project for your home or business can be quite an investment, especially when roofs here are prone to harsh weather and damage from age and the constant sun in our tropical climate. You can trust that our expert roofing team has the experience, knowledge, and professionalism to handle any project we work on. We offer everything that your roof needs to stay maintained and to keep your home in good shape for years to come.
EXPERIENCED HURRICANE DAMAGE EXPERTS
If your roof has been damaged from any recent tropical storms, we are the roofing contractor for you. Our team specializes in storm damage repair and restoration. Because of this, we know how the insurance business works inside and out. We'll be able to assist you with your questions while walking you through the process step by step until everything is resolved.
Be aware of roofers going door to door claiming that you have storm damage to your roof. There are plenty of "fly by night" storm chasing contractors out there that that do not have the proper roofing licensing, insurance, or experience in this industry. Don't risk your home's roof and call our trusted local experts in the Bradenton & Sarasota area. We stand behind our work 100% guaranteed.
RELIABLE & REPUTABLE ROOFING CONTRACTORS
Roofs for Life, Inc is an experienced and certified local roofing company. We have industry certification from the following:
A+ Rating with Better Business Bureau
Proud Members of the Florida Roofing and Sheet Metal Contractors Association


Very good to work with. Received a fair bid and they were able to do the work in a couple days. They stayed in touch with me, keeping me updated during the whole job. Workers were friendly. Great company. Hard to find this high level of great service from anyone these days. I highly recommend Roofs for Life, Inc


We are VERY satisfied customers. Will work with Roofs for Life, Inc again. They are a prompt, professional and competent team and took care of our roof leak where the porch meets the house. They conducted a water test and determined that new flashing and caulking would take care of the issue. We have had two rains since and all was dry. Glen called a week later to make sure we were satisfied.


Our call to this company concerning a leak in our roof was the best thing that has happened since our Panama City home was destroyed by Hunnicane Michael. Fortunately we still had our Bradenton home. The response was quick and done in a very professional manner. Edward and his assistant found the cause, repaired the damage, and gave an honest appraisal of the condition of the roof in regard to replacement. There was no attempt to sell or make unnecessary repairs or profit. I told Edward when we do need a roof replacement that his company would be the one to do the job. (p fran is my wife. She really appreciates the repair since it was over her bedroom!


Ed and his team at Roofs for Life, Inc have done a stellar job with the replacement roof on my property. He was extremely thorough and provided a top notch product. He also took the time to make sure I understood what was being done. I would highly recommend Ed and Roofs for Life, Inc!
We have an average of 4.8 out of 5 customer satisfaction.

Hire a Team of Roofing Experts You Can Trust.
Schedule Your Free Roof Inspection Today!